WILL KNOW IF THE CHARACTER OF NICK JONAS the first to die in the new series 'Scream Queens'.
Missing a few days to the release of the expected series Scream Queens and Fox continues to surprise us by revealing details in their promotional large.
Theories about what character lose his life have occurred since released the first steps and we know that one of them will die in every episode, so it is no surprise that the following video can reveal who will be the first fatality of the issue and it appears to be Nick Jonas.
The program is an interesting combination between terror and comedy, where a group of popular girls, led by 'Chanel Oberlin' (Emma Roberts), will face a murderer who is tormenting the entire university campus.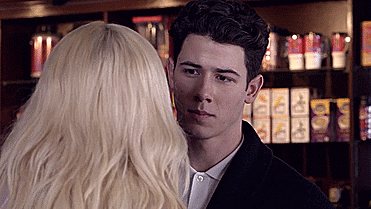 Ryan Murphy has stated in several interviews that the actors who make up the cast of the series harass him to know the fate of his character, as recorded several scenes that put them in different situations so they do not know the identity of the murderer in the guise of devil.
Scream Queens will premiere September 23 at 10:00 pm by the Fox channel for Latin America with a special two-hour episode.